May 2020 Shrink Wrap News - from the Industry Leader, Dr. Shrink, Inc.
Happy May Day! Thank you to everyone who took the time to congratulate Dr. Shrink, Inc. on our 28th year in business last month. It's been an honor to be your trusted shrink wrap supplier for the past 28 years.
Please don't forget, if you're located in Michigan, we are still doing our Recycling Run to make sure all of your shrink wrap covers are recycled. We've extended our deadline to July 1st to get on our pick-up list. Check out the section below on how to properly remove your cover.
Hope everyone has a wonderful Memorial Day holiday at the end of the month. Be well and stay healthy. As always, please let us know what we can do for you.
-Mike Stenberg, President & CEO, Dr. Shrink, Inc.

HURRICANE SEASON STARTS JUNE 1ST
RECYCLING RUN 2020
DR. SHRINK FAQs


Hurricane season starts on June 1st and Dr. Shrink is here for you!
Dr. Shrink offers a complete line of shrink wrapping products used to protect and/or compartmentalize structures after natural disasters (such as hurricanes) or while remediation/disaster restoration work is being done. Shrink wrap can be used to easily cover entire buildings, roofs, or other specific areas that are damaged. Dr. Shrink's premium shrink wrap shrinks "drum-tight" and is far more effective than traditional tarps and sheeting. Our durable, weatherproof covering creates a proper enclosure and protects the project from further or potential damage. We're stocked with wide and thick shrink wrap to help with your needs during this hurricane season.
Roof repair shouldn't be tricky.
Dr. Shrink can help you learn how to cover a roof; if you've ever wondered about an alternative to a tarp on your roofing project then you're in the right place. Replace your tarps, which break down over time, with shrink wrap by simply fastening it to your roof and shrinking it with a propane fired heat tool. Dr. Shrink's shrink wrap has a 2 year warranty and can be fit to any roof.
The Dr. Shrink Advantage:
Saves time and money
Premium shrink wrap up to 60′ wide and 12-mil thick
Sleek, waterproof, durable protection
100% virgin resin material with maximum UV inhibitors for long-term use
Our specialty Flame Retardant shrink wrap meets or exceeds all NFPA 701 specifications
Shrink wrap can be applied in the same way as a tarp and offers a wide variety of benefits over products that aren't able to be custom fit.
Shrinking and welding shrink wrap together offers superior weather protection in every environment
Shrink's high quality material is more durable than a tarp, which lends to a longer lasting cover.
All of our shrink wrap has UV inhibitors to protect it from UV breakdown
Consistent results for a clean, professional look on every project
Identifying what you need to cover is easy and so is applying it when you have Dr. Shrink's experienced training staff helping you.
Dr. Shrink is a stocking seller of all items listed in the catalog and our experienced staff can help you get the roofing solution you need shipped same or next day.




Our 2020 Recycling Run is still on!
We've extended our Recycling Run registration date to July 1st, 2020. If you'd like to be put on our list, all you have to do is purchase our Great Lakes Recycling Bags, then fill out the form, send it back and Katherine from The Michigan Recycling Coalition will be in contact to get you set up with a pickup date and time.
Recycling your shrink wrap is extremely important – and easy! All you need to do is make sure to remove any strapping, zipper doors, vents, etc. and use a Film Knife to cut the shrink wrap cover above the perimeter band. Ball up the cover and stuff into one of our recycling bags and that's it!
Click here for a quick video on the Simple Steps to Recycling a Shrink Wrap Cover. Please don't hesitate to contact us if you have questions about recycling.


Dr. Shrink is here to help you with all your questions. Don't hesitate to give us a call or email us. Below are a few of our most frequently asked questions.
What color shrink wrap should I use? Is there a difference?
Dr. Shrink's premium shrink wrap comes in blue, white and clear.
Blue absorbs sunlight allowing ice and snow to fall off the cover easier during the winter. Used for winter storage and not recommended to be used at a transportation cover.
White reflects sunlight and harmful UV rays. Best used for transportation covers and general outside storage. White shrink wrap is also the color of choice for work enclosures and scaffolding. It provides shadow-free lighting and good color rendition.
Clear shrink wrap is commonly used for greenhouses and non-storage applications.
Know the color you need, but not the recommended mil thickness? Click here to find out more.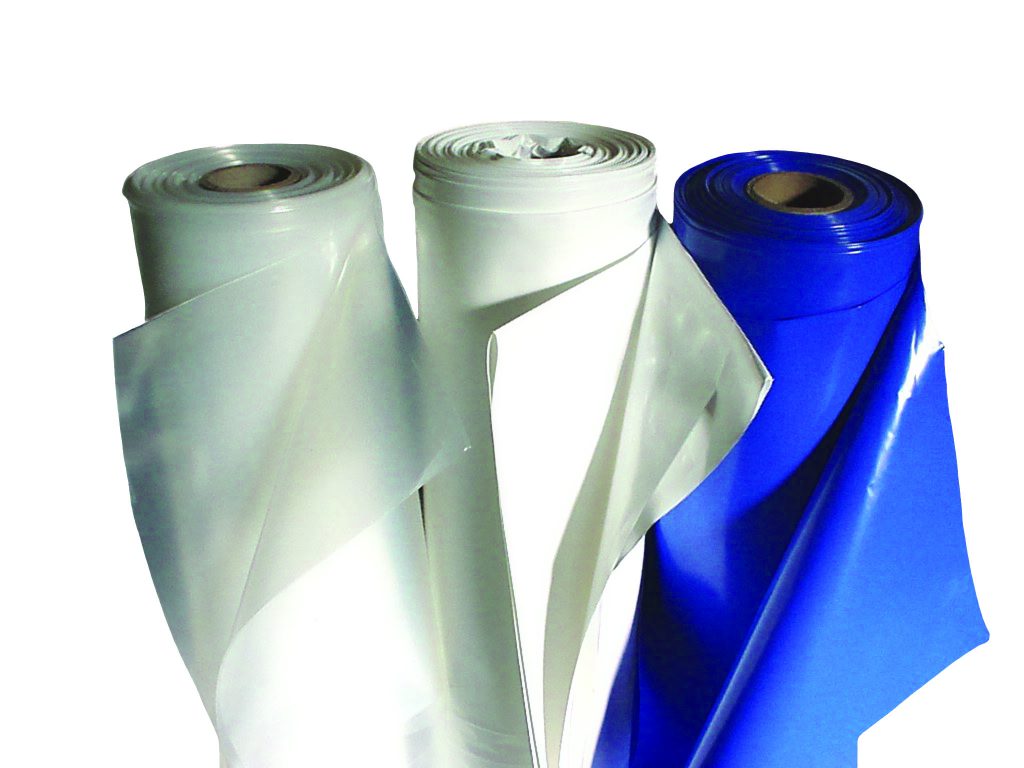 Can the heat from the heat tool cause damage?
We must first mention the propane fired heat tool used in shrink wrapping must be used in accordance with the directions in the training DVD. Always remember safety first!
The heat from the heat tool is swept over the cover, almost like spray painting, and is never left on one spot long enough to damage vinyl graphics, paint, gel coat, etc. In fact, the shrink wrap will become thin and holes will form before enough heat is transferred to damage the boat or object. If the shrink wrap should get a burn hole, and it appears the wrap is stuck to the boat, allow the wrap to cool and it will come loose by itself.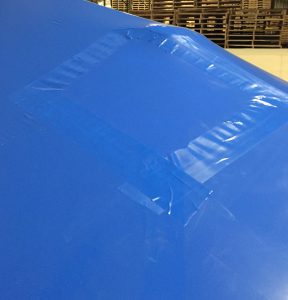 How do I repair tear/melt holes in the cover?
It is very easy to repair any holes that are made on a shrink wrap cover. If it is a small hole, a piece of our Heat Shrink Tape will fix it quickly. If is is a larger hole, a scrap of shrink wrap approximately 3″ larger than the hole may be taped on the original cover and lightly shrunk.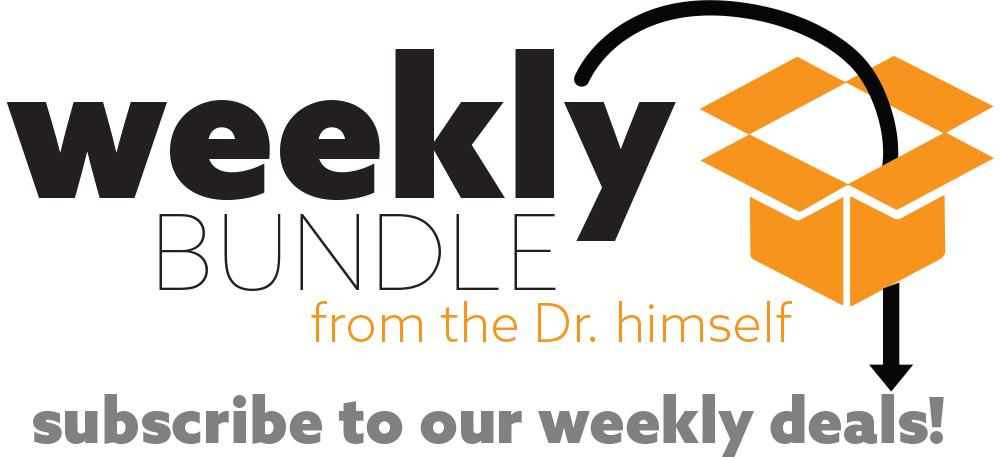 Take advantage of weekly deals from the Dr.
If you are not currently part of our weekly bundle emails, please feel free to subscribe to our e-list. It's FREE!