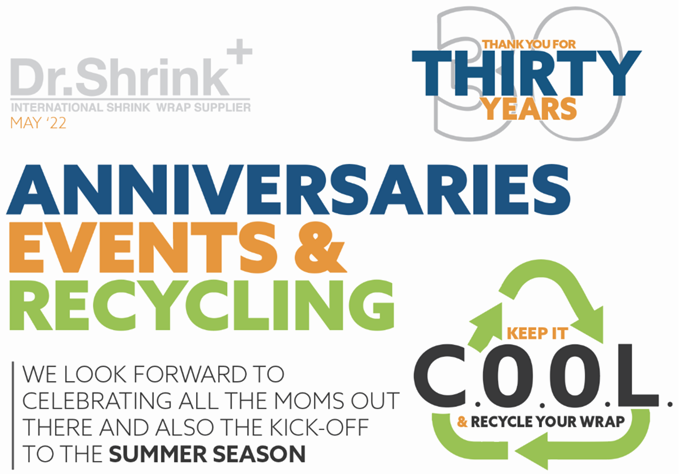 May Notes from Mike.
I would like to thank everyone who took the time to send congratulatory wishes, messages and posts regarding our 30 Years in Business milestone. It was great hearing from customers, friends, and distributors all across the world! What an honor it has been to have this connection and working relationship with all of you over the years. I look forward to working with you for many years to come.
We are finally feeling a little more warmth here in Manistee, MI. Please keep in mind that we have several recycling partnerships and programs in place this spring and summer to make sure all shrink wrap covers are recycled– you can read more in the section below.
Wishing all the Mothers out there a happy and enjoyable Mother's Day on Sunday; especially warm Mother's Day wishes to all of our Dr. Shrink moms!
Also, have a wonderful Memorial Day at the end of the month. Thank you to all the brave men and women who gave their lives in service to our country. We remember and honor our American heroes, always.
Warmest Regards,
-Mike Stenberg, President & CEO, Dr. Shrink, Inc.

INSIDE MAY
DR. SHRINK CELEBRATED 30 YEARS IN BUSINESS
SHRINK WRAP FOR THE INDUSTRIAL & MANUFACTURING INDUSTRY – VCI SHRINK WRAP AND PRODUCTS
TRAINING REFERENCES FOR FULL ENCAPSULATION
RECYCLING PROGRAMS IN MICHIGAN, OHIO, RHODE ISLAND, MASSACHUSETTS, MAINE, NANTUCKET, AND ONTARIO, CANADA
NEW SIZES OF CLOSEOUT SHRINK WRAP ADDED TO WEBSITE!


Dr. Shrink Celebrates 30 Years in Business!
We had a wonderful time celebrating our business anniversary! Thank you to everyone who sent congratulatory messages and well wishes. We appreciate all of your support and are looking forward to 30+ more years working with you. Dr. Shrink celebrated with a delicious luncheon and a "Sip & Stroke" painting party!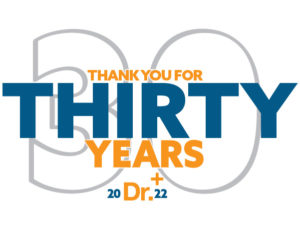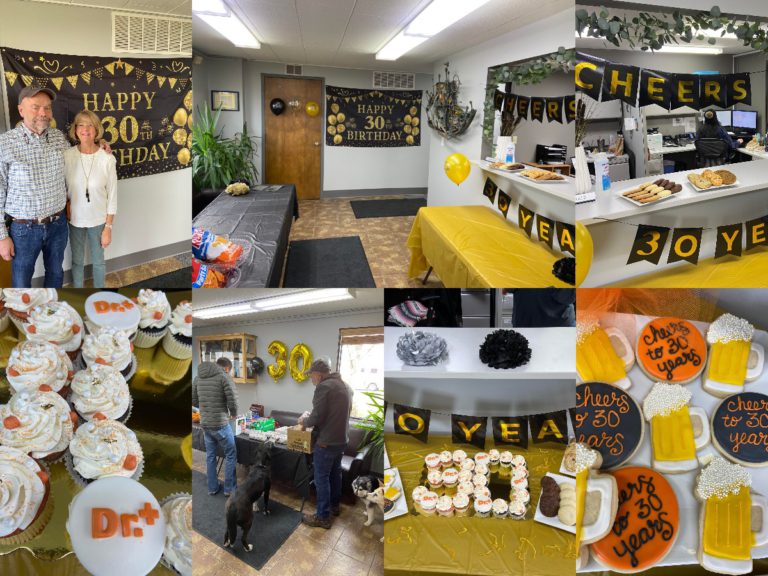 Dr. Shrink Painting Party!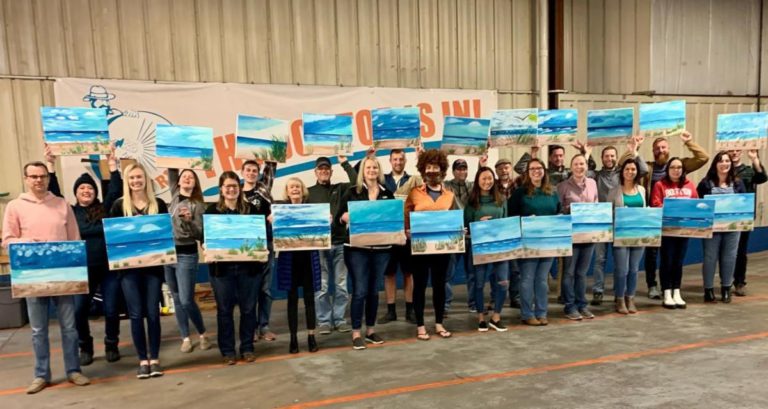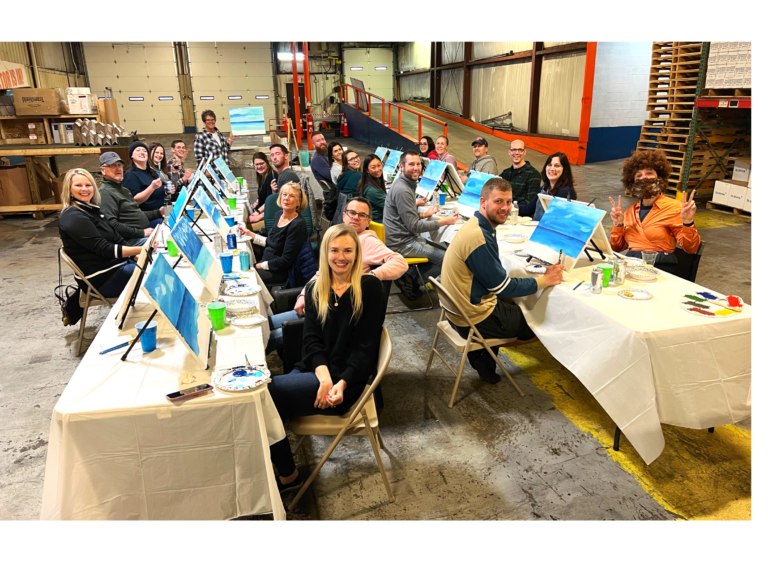 Industrial & Manufacturing Applications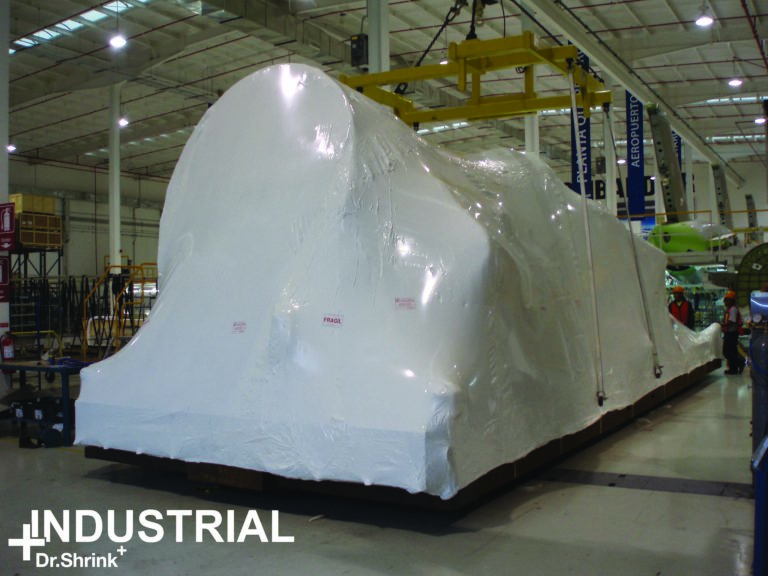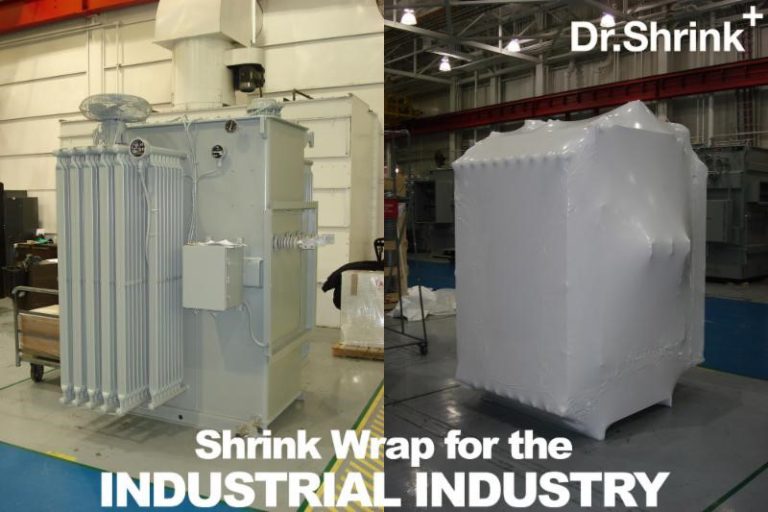 This month the Dr. is highlighting our Volatile Corrosion Inhibiting (VCI) Shrink Wrap as it relates to the Industrial & Manufacturing industry. This is one of the fastest growing year-round shrink wrap markets; it can yield great business as customers demand packaging solutions along with corrosion inhibiting protection. Top industrial wrapping specialists can also compete with other protection methods to show greater return on investment for their clients.
Manufacturers want their products to look pristine and functioning correctly upon delivery. With all the hazards that come with the shipping process, shrink wrap minimizes the possibility of damage more effectively than other methods such as tarps. Protecting your product is protecting your reputation and business.
Dr. Shrink also has Volatile Corrosion Inhibiting Shrink Wrap available that contains additives that will prevent corrosion on both ferrous and non-ferrous metals, and electrical connections, for periods of up to 2 years. It will not harm glass, plastic or other parts of assemblies. VCI shrink wrap comes in 20′ x 100′ 7-mil white.
We also carry several different moisture control products such as CargoDry Paks, Mildew Gas Bags, and VCI Capsules.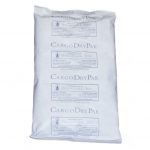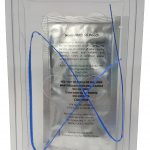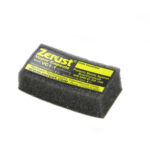 Need a quick reference/cheat sheet on shrink wrapping for full encapsulation?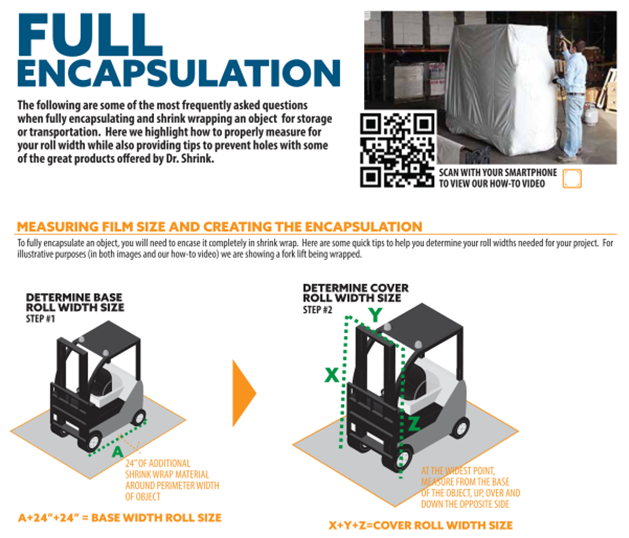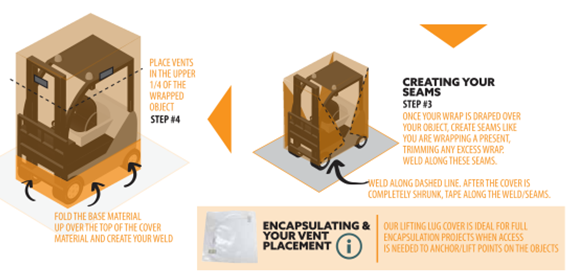 More of a visual learner with videos? Watch our How-To Video on Full Encapsulation.


Recycle your old, used shrink wrap this Spring! Here's how you can do it…
ARE YOU LOCATED IN MICHIGAN?
If YES, you can participate in our "Recycling Run" where you will purchase an EZ-Fill bag and will schedule a pick-up/drop-off with our area partners. Learn more about our program and register today!
ARE YOU LOCATED IN RHODE ISLAND, MASSACHUSETTS, MAINE, NANTUCKET, OHIO, OR ONTARIO, CANADA?
If YES, if we have recycling partner-programs for those states. Take a look at our partner-programs for more details on how to participate here.
ALL SHRINK WRAP USERS CAN TYPICALLY RECYCLE LOCALLY…
Dr. Shrink's film is 100% virgin resin made of #4 Low Density Polyethylene (LDPE) and is one of the most common plastic types AND is 100% recyclable at most local recycling centers! All you need to do is remember to keep it C.0.0.L. which is our easy reminder to make sure your wrap is CLEAN, has ZERO accessories (vents, strapping, doors, etc.), has ZERO moisture (be sure it is dry), and is LOOSE when packed for recycling.
Do the environment a favor and give your local recycling center a call. If you need any specific details or data sheets on the plastic, contact us and one of our customer service team members will be glad to help!
Please remember to keep your boat covers clean, dry and condensed.
All registrations are due on June 1, 2022.

View Recycling Run 2022 Flyer


View Step by Step Cover Removal Directions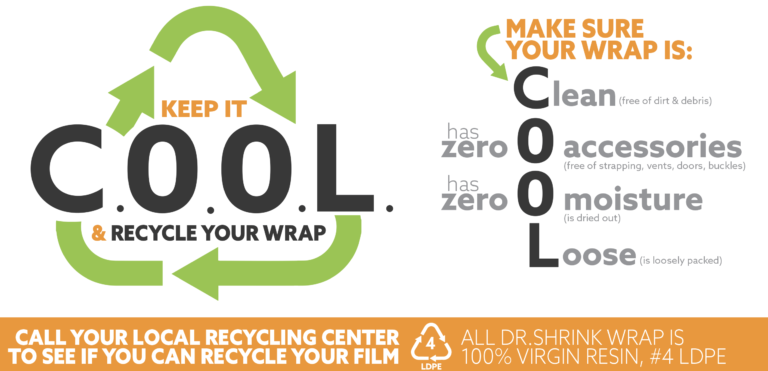 New Sizes of Shrink Wrap Added to Closeout!
You save when you shop our liquidation and closeout specials. These shrink wrap rolls, heat tools, and accessories are used, repaired, returned, or discontinued items and therefore heavily discounted. All sales are final for Liquidation and Closeout products. No returns accepted.
As Memorial Day is at the end of this month, we remember and honor all of the servicemen and servicewomen, our American Heroes, who have given their all for America.
We don't know them all, but we owe them all.