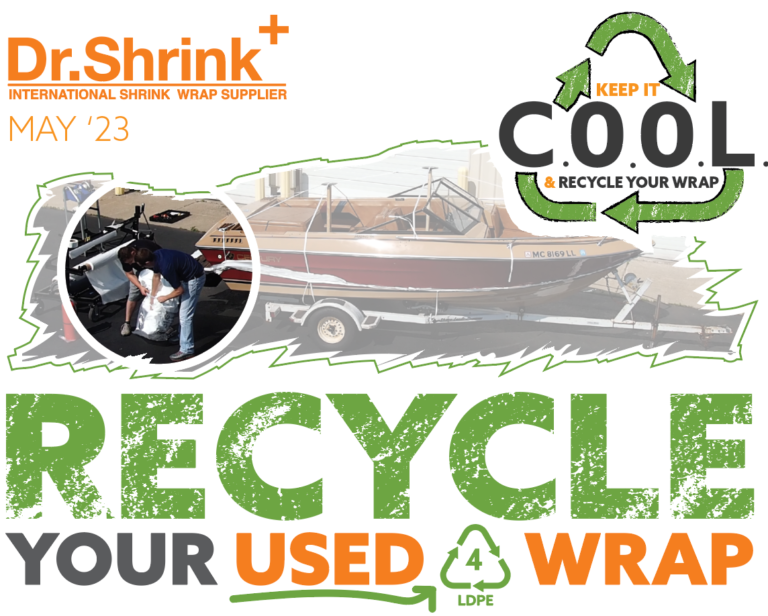 I would like to thank everyone who took the time to send congratulatory wishes, messages and posts regarding our business anniversary. It was great hearing from customers, friends, and distributors all across the world! What an honor it has been to be your trusted shrink wrap supplier over the last 31 years and the years to come.
As shrink wrap covers are being removed this spring, please keep in mind that we have several recycling partnerships and programs in place this spring/summer. The registration deadline for our Michigan program is June 1st– you can read more in the section below. We also have a reference sheet for shrink wrap recycling programs in other states, so please make sure to contact us with your state's shrink wrap recycling program information so we can make sure it is on our list for any customer inquiries. Thank you for your effort in properly recycling this premium plastic.
Wishing all the Mothers out there a happy and enjoyable Mother's Day on May 14th; and of course very special Mother's Day wishes to all of our Dr. Shrink moms! You are all the very best.
Also, have a wonderful Memorial Day at the end of the month. Thank you to all the brave men and women who gave their lives in service to our country. We remember and honor our American heroes, always. In memory of many, in honor of all– thank you.
Warmest Regards,
-Mike Stenberg, President & CEO, Dr. Shrink, Inc.

🎈 DR. SHRINK, INC. IS OFFICIALLY 31 YEARS OLD! THANK YOU FOR YOUR SUPPORT!
♻️ MICHIGAN CUSTOMERS! BUY YOUR RECYCLING BAGS NOW – 2023 RECYCLING RUN REGISTRATION IS WELL UNDERWAY
🌀 HURRICANE SEASON IS UPON US – LEARN MORE ON SHRINK WRAP FOR DISASTER RESTORATION/REMEDIATION
❗❗💰 CLOSEOUT INVENTORY- NEW ITEMS ADDED! GET THEM BEFORE THEY SELL OUT!
💐💗 WARM WISHES AND HAPPY MOTHER'S DAY TO ALL THE MOMS!
❤️🤍💙 REMEMBERING AND HONORING ALL THOSE WHO HAVE GIVEN THEIR ALL FOR US & OUR COUNTRY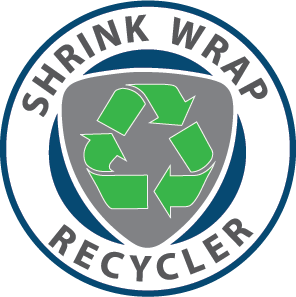 Dr. Shrink, Inc. is officially 31 years old!
Thank you to everyone who sent congratulatory messages and well wishes. We appreciate all of your support and are looking forward to 31+ more years working with you!
Our second year celebrating with a fun painting party!
Don't Miss the June 1st Registration Deadline for the Michigan Recycling Run!
ARE YOU LOCATED IN MICHIGAN?
If YES, you can participate in our "Recycling Run" where you will purchase an EZ-Fill bag and will schedule a pick-up/drop-off with our area partners. Learn more about our program and register today!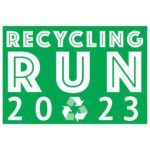 ARE YOU LOCATED IN RHODE ISLAND, MASSACHUSETTS, MAINE, NANTUCKET, OHIO, OR ONTARIO, CANADA? 
If YES, if we have recycling partner-programs for those states. Take a look at our partner-programs for more details on how to participate here.
ALL SHRINK WRAP USERS CAN TYPICALLY RECYCLE LOCALLY…
Do the environment a favor and give your local recycling center a call. If you need any specific details or data sheets on the plastic, contact us and one of our customer service team members will be glad to help!
Keep boat covers/bags clean, dry, and condensed!
All Registration Forms are due on June 1st, 2023.
Hurricane season starts on June 1st and Dr. Shrink is here for you!
Dr. Shrink offers a complete line of shrink wrapping products used to protect and/or compartmentalize structures after natural disasters (such as hurricanes) or while remediation/disaster restoration work is being done. Shrink wrap can be used to easily cover entire buildings, roofs, or other specific areas that are damaged.
Roof repair shouldn't be tricky.
Dr. Shrink can help you learn how to cover a roof with shrink wrap; if you've ever wondered about an alternative to a tarp on your roofing project then contact us! Replace your tarps, which fail quickly, with our durable, long lasting shrink wrap by simply fastening it to your roof and shrinking it with a propane fired heat tool. 
The Dr. Shrink Advantage:
Saves time and money
Premium shrink wrap up to 60′ wide and 12-mil thick
Sleek, waterproof, durable protection
100% virgin resin material with maximum UV inhibitors for long-term use
Our specialty Flame Retardant shrink wrap meets or exceeds all NFPA 701 specifications
New Closeout Items!
You save when you shop our liquidation and closeout specials. The shrink wrap rolls, heat tools, and accessories are used, repaired, returned, or discontinued items and therefore heavily discounted. All sales are final for Liquidation and Closeout products. No returns accepted.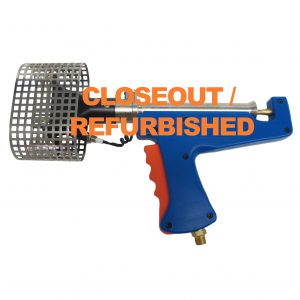 Warm Wishes to all Moms on May 14th!
As Memorial Day is upon us later this month, we remember and honor all of the servicemen and servicewomen, our American Heroes, who have given their all for America.
We don't know them all, but we owe them all.