November Notes from Mike.
As the clocks roll back this month, we mark the near-end of the fall marine wrapping season. With that, we start to transition into the holidays– and this year our entire Dr. Shrink family has a lot to be thankful for!
You, our incredible customers, have been fantastic to work with through all of the unknowns of what is shaping up to be one of the most unique years our globe has ever experienced. Our entire industry has rallied together and have worked together to keep things moving and progressing given our new reality we find ourselves in.
I know I speak for the entire Dr. Shrink team when I say, thank you! Thank you for your constant support, your continued desire to grow and advance the shrink wrap industry, and your patience and understanding during these uncertain times.
We wish you all a safe and happy start to the holiday season, and if you need anything, don't hesitate to contact us at any time.
-Mike Stenberg, President & CEO, Dr. Shrink, Inc.

DIY – SHRINK WRAP – SOCIAL DISTANCING PODS
NEW STATE SALES TAX UPDATE
HOT ACCESSORIES – NO MINIMUMS!
FALL PICK-UP ORDERING REMINDER
WRAP UP THAT PATIO FURNITURE! EASY HOW-TO VIDEO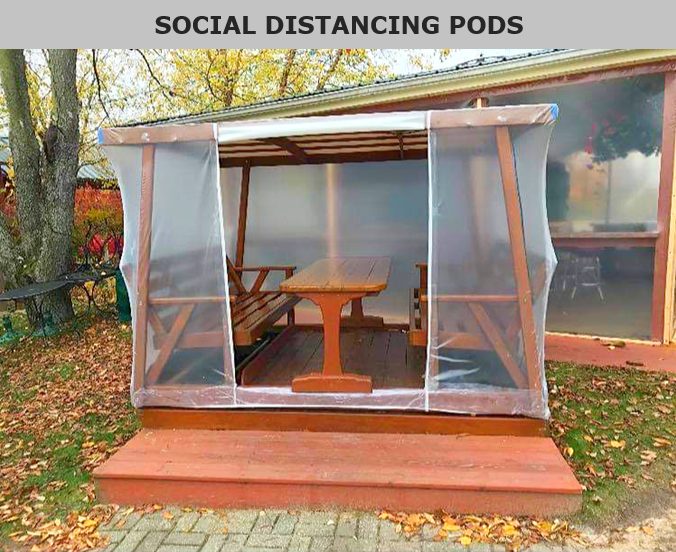 A customer sent in a photo of their recent shrink wrap job- social distancing pods for a local restaurant! These eat-in gazebos were shrink wrapped in 20′ x 298′ 7-mil clear and served as a great solution for social distancing at the restaurant.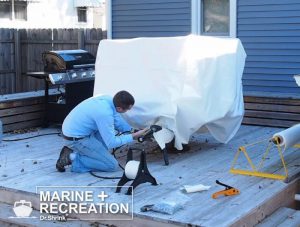 Share your DIY photos with us!

We would love to see your DIY photos from this season! Please take your photos and send them to our customer service team!


IMPORTANT SALES TAX INFORMATION – MUST READ
Dr. Shrink has switched over to a new automated sales tax system. Please be advised that you (or someone within your company) should have received an email from us requesting sales tax exempt information. This e-mail contains a personalized link specifically for your account with us.
**This e-mail is not spam. If you are tax liable (not exempt), please disregard the email, and we will charge you sales tax.** 
If you are tax exempt, you will need to click the personalized link in the e-mail from us and submit the information through the portal. Once your sales tax certificates are updated through our secure, easy-to-use portal, you're good to go! The tax system will automatically exempt you for whichever state(s) you have a valid form on file for.
Thank you for your patience while we transition, and please take time to complete this as soon as possible. Due to the automated nature of the system, if an order is placed without a sales tax exempt form on file, sales tax will be charged.



Need more tape, strapping, or vents? We have no minimum order quantities!
Buy a single item individually, or buy an entire case!
Order items in a flash by using our Quick Order tool on our website!
dr-shrink.com – SHOP ONLINE NOW!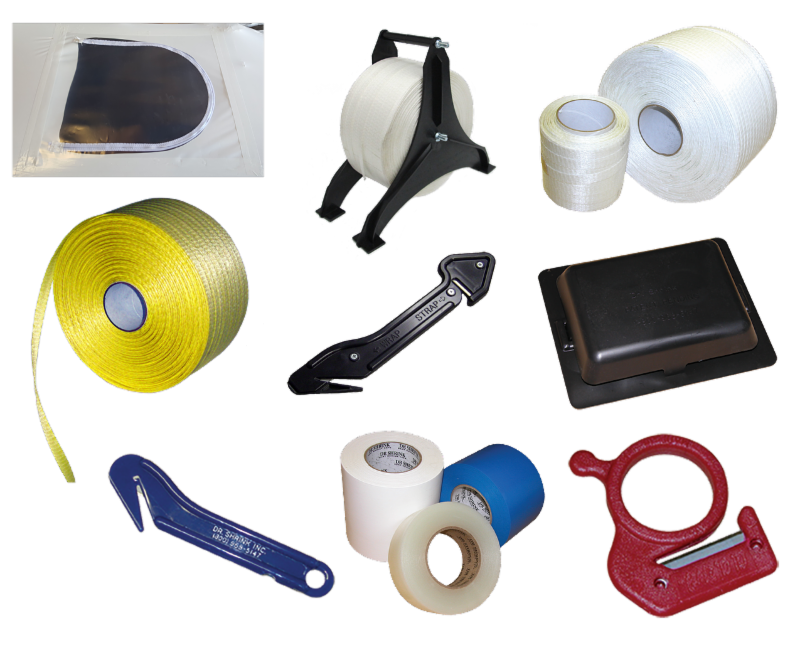 Wishing you and your family all the best this holiday season.
Happy Thanksgiving (in a few weeks) from our family to yours!


PICKUP INFORMATION FROM THE DR. SHRINK WAREHOUSE FOR THE 2020 FALL SEASON
Due to COVID-19 restrictions and keeping our employees and customers safe, there have been changes made to our Customer Pick-Up process. Absolutely no customers are currently allowed inside of our building or warehouse at any time, for any reason.
Customer pickup orders must be placed and paid in advance and you will need to call upon arrival.
Information to note prior to pick-up:
Come to back of Dr. Shrink for pickup (shipping/receiving area)
Please park between doors 4 & 5 – do not block loading dock area
Remain in your vehicle and call 800-968-5147 to let us know you are here for pickup
We are open for pickup Monday-Friday from 8:00am-5:00pm EST. We are also open on Saturdays from now until November 21st from 9:00am-2:00pm EST. If you place an online order for Saturday pickup, the order must be placed Friday by 2:00pm EST.
The safety of our staff and customers is our top priority and we thank you for your understanding!


View this quick video tutorial where shrink wrapping your patio furniture is an affordable, effective way to securely store your items outdoors in any climate. Here we take you through all of the main points along with some key, time-saving tips along the way.
Take advantage of Weekly Bundles from the Dr.
If you are not currently part of our weekly bundle emails, please feel free to subscribe to our e-list. It's FREE!