Hope you all had a wonderful Thanksgiving with family and friends. With Thanksgiving being so late in the month this year, it's hard to believe we are already into the start of December. The staff and I had a nice time over the weekend celebrating the marriage of our team member, Kelly (Buckingham) to Eric Vasquez– congratulations to the newlyweds! We will have several other celebrations this month, including our holiday Christmas party as well as a special visit from Santa Claus for the kids. It should be a great month full of festive events. As we close out 2019 this month, I would once again like to thank you for your business and loyalty over this past year. 2019 has been a fantastic year and I look forward for what is to come in 2020. I appreciate all of you and wish you all the best this holiday season. Happy Holidays!

Mike Stenberg
President & CEO
Dr. Shrink, Inc.

Some of you may be aware that we have worked with our local animal shelter, Homeward Bound, on several different occasions over the years. One of the projects that we help them with is shrink wrapping the front and back of their building where the kennels are housed to protect the dogs from the wind and winter weather while they are outside.

As shown in the photos, 3/4″ woven cord strapping was run in between each of the beams to support the film. Once the strapping frame was finished, a roll of 12′ x 149′ 7mil white was used to create the "wall". Around the sides and top, furring strips were rolled onto the film and then screwed into place to secure the film. At the bottom, the wrap was trimmed and then heat welded around a base made of the woven cord strapping to create the bottom. With the entire perimeter of the wall secure, the film was then shrunk down. Furring strips were then tacked to the preexisting beams on the outside of the wall to help limit the amount of movement from the wind. 

This is just another way to show that you can use shrink wrap for just about anything. If you have any questions, please feel free to give us a call at 800-968-5147 or email us. If you are interested in adopting an animal from Homeward Bound, you can visit their website or call 231-723-7387.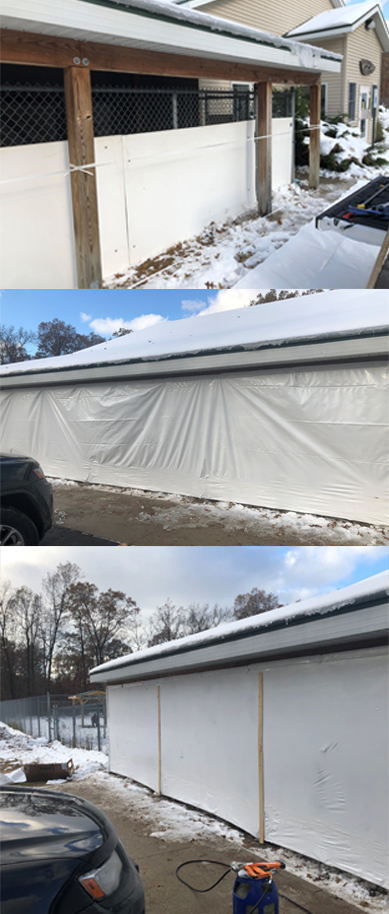 Run strapping on bottom and across posts to support the film.
2. Attach film to furring strips and leave 12″ excess for heat weld.
3. Screw on furring strips to posts after film is shrunk for extra support.

New at shrink wrapping and not quite sure what mil-thickness to use, or what color? We've got you covered! Here's a few tips on how to decipher what you should be using.
Color Differences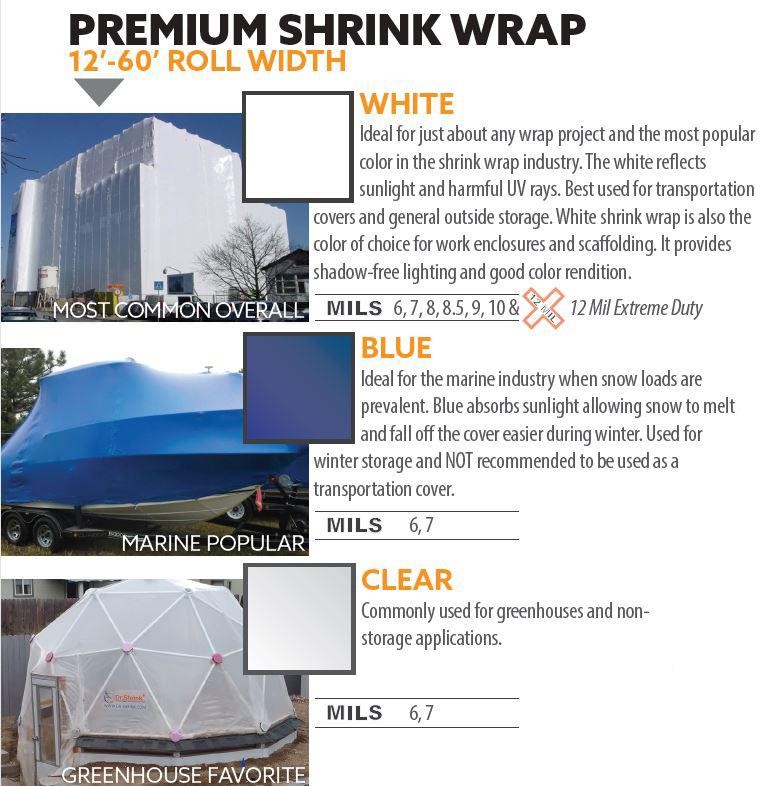 Mil Thickness Differences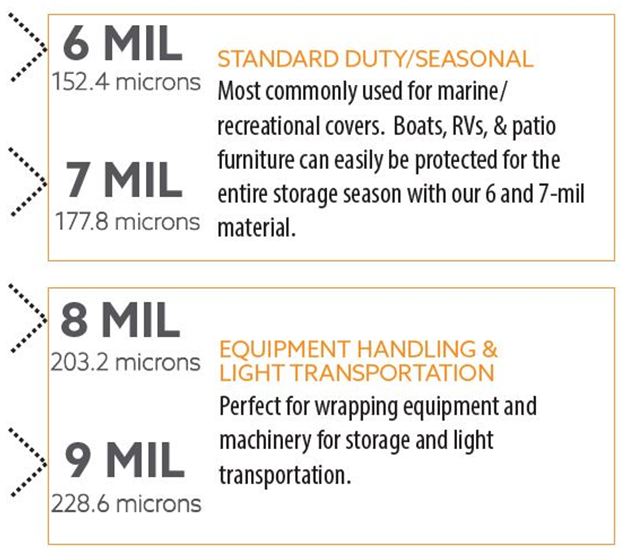 The marine shrink wrap season is over — now what? Think "Outside the Boat" and make money year-round with shrink wrap! The opportunities to make shrink wrapping a year-round business are endless! Need somewhere to start? Browse through this list of feasible markets to expand into and get thinking on how you can make profit year-round in your area!
Storage Facilities
Boat/RV Dealerships
Marinas/Yacht Clubs
Ski Resorts
Transportation and Trucking Companies
Machinery Movers and Riggers
Railroads
Manufacturers—anything that can be weather damaged during storage or transportation is fair game.
General Contractors
Scaffolding Companies
Public/Municipal Works
Asbestos Removal Companies
Disaster Restoration & Relief
Insurance Companies
Roofing, Roofing Contractors, and Roof Repair Companies
Repossession Companies
HVAC Contractors
Modular Home/Trailer Companies/Portable Offices
Convention Centers
Bio-Hazard
Police Departments
Fire Departments
Auto Salvage
Christmas Tree Lots
Military Bases
Amusement & Water Parks
Farmers/Agriculture/Feed Stores
Horse Race Tracks, Baseball/Football/Soccer Fields, Golf Courses
Nurseries/Wineries
Forestry Service (campgrounds…)
Fence Companies

You may have noticed that our new website offers translation options! On the bottom of our homepage (or any page you are on) you will find a country flag icon with the language that is selected. There is a drop down available for a wide variety of languages to choose from. There is also a currency converter on the new website.
Please note the currency calculator and language translator are provided as a courtesy and not intended to be used as a 100% reliable resource. Languages are translated automatically and may contain errors that are not indicative of intended language's text. All purchases made while currency is converted will be completed in USD (United States Dollar) and not the currency indicated. Please see the screenshot below where you can find the language translator drop down on our homepage. The currency converter can be found on the right-hand side of each page. These are wonderful tools for our international customers and worldwide distributors!

Latest Closeout Specials – When They're Gone, They're Gone.
Several Closeout and Refurbished Items Available! Click here to see them all.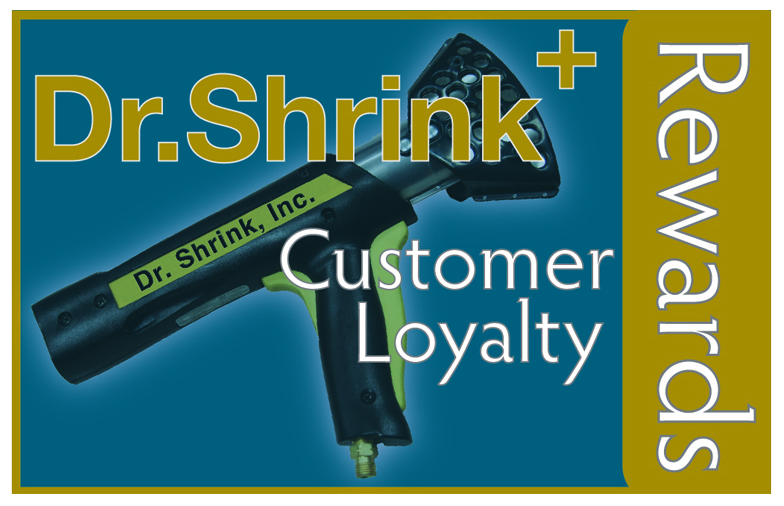 Just a friendly reminder to everyone who is a part of our Customer Loyalty Rewards Program, your points will expire at the end of the year (December 31st, 2019). Make sure you redeem your points on any order before this date; they will not rollover into 2020! If you are not currently a member of our Customer Loyalty Rewards Program, please let us know you are interested and we can get you the program details with your Member Card! This program was made as our way of saying thank you for working with us.