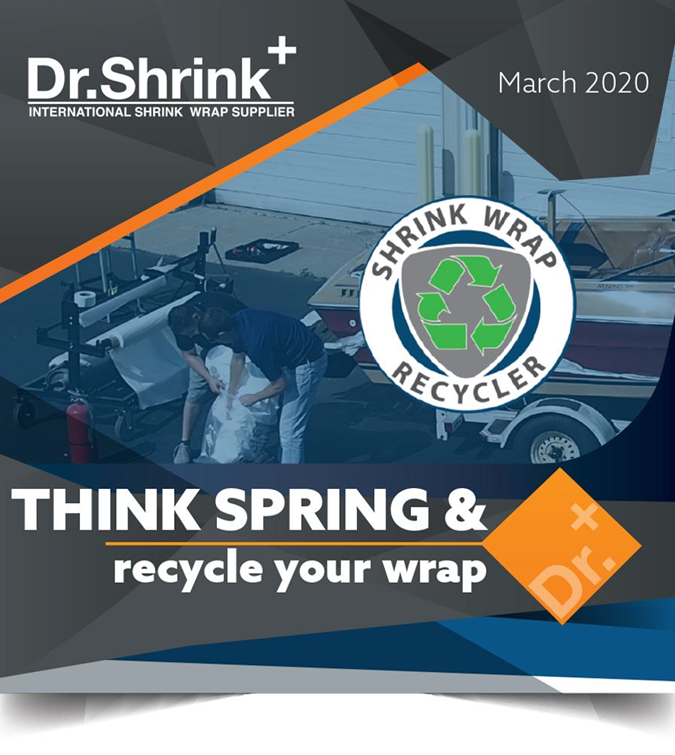 March Notes from Mike:
As we make way to Spring, we encourage all of you to use our ReBag Recycling Kit– a recycling bag with prepaid shipping that works all throughout the continental US. If you are located in the state of Michigan, we also have our Recycling Run program available to you.
All of us at Dr. Shrink want to encourage our customers to recycle used shrink wrap, and making sure we are good stewards to the environment is important. Join me and the entire Dr. Shrink family and take the pledge to responsibly dispose of your used shrink wrap as you unwrap your watercraft in the next couple months and prepare for the upcoming boating season!
 -Mike Stenberg, President & CEO, Dr. Shrink, Inc.
INSIDE THE MONTH OF MARCH
St. Patrick's Day Promo
Product Innovation Contest
Customer Stoplight
Recycling Run in Michigan
Liquidation Pricing on Air Force Vents


To celebrate St. Patrick's Day, Dr. Shrink is offering up a little gift to enjoy a few libations that the Irish may even get excited about. All orders placed from today- Monday, 3/2 through Sunday, 3/22 will be eligible for a FREE Dr. Shrink Can Koozie.
All you need to do is add the Koozie to your cart, use promo "LUCKYME" at checkout, and we will send one with your order. If ordering over the phone, you must mention this promotion.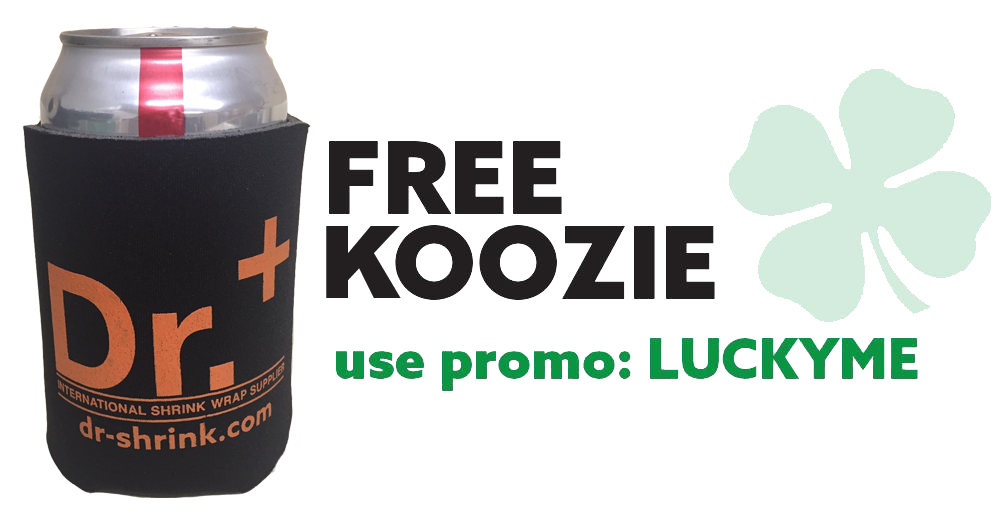 Share your ideas with Dr. Shrink and you could win!
Our customers are the best in the shrink wrap industry. Over the past 28 years, Dr. Shrink has listened to our customer's feedback and advice on how to improve efficiency for shrink wrap installers, whether that is by creating new products or redesigning current products.
We want to hear YOUR ideas for new products or inventions for the shrink wrap market! Do you have any ideas, new product inventions, new techniques in the shrink wrap industry?
All legitimate product ideas, inventions, and/or product revisions will receive a $25.00 Amazon gift card. The idea or invention we find the best will receive a $100.00 Amazon gift card!
Do you have any frustrations with any of our current products and have suggestions or thoughts on how we can improve them? Let us know those too! We are in the business to make you, our trusted installers, more efficient in your shrink wrap jobs. E-mail us by clicking the light bulb below.

A professionally wrapped 5th wheel camper complete with windows for the winter season in Montana. Thank you to our customer Kip for sending the photos of his recent shrink wrap application!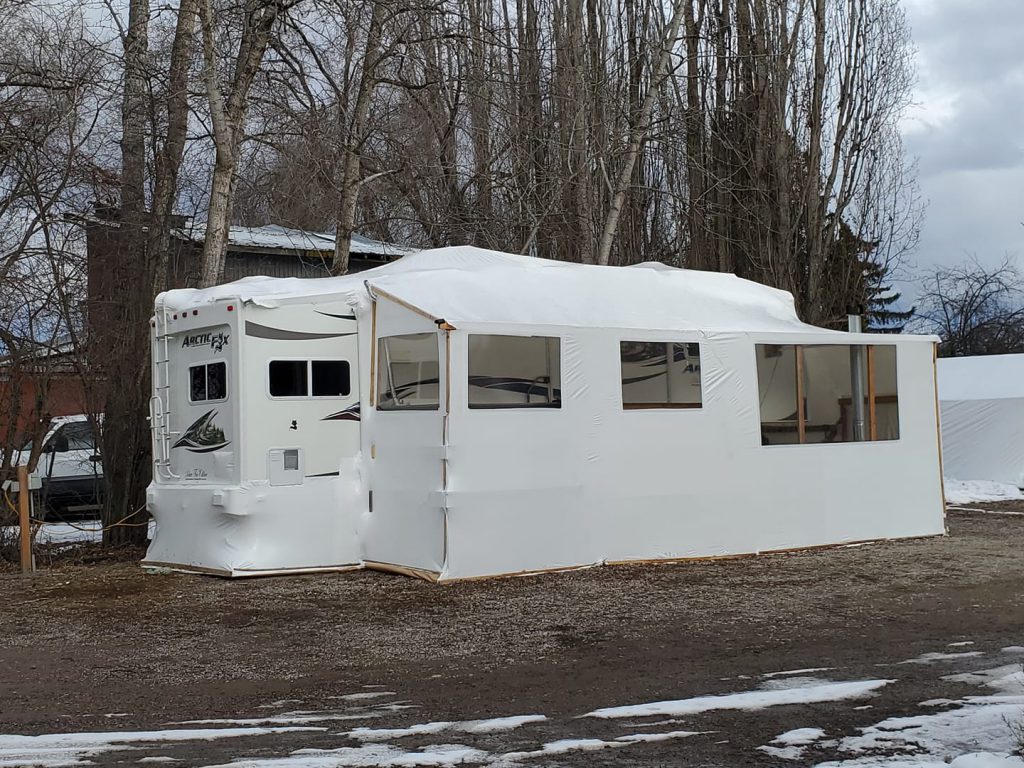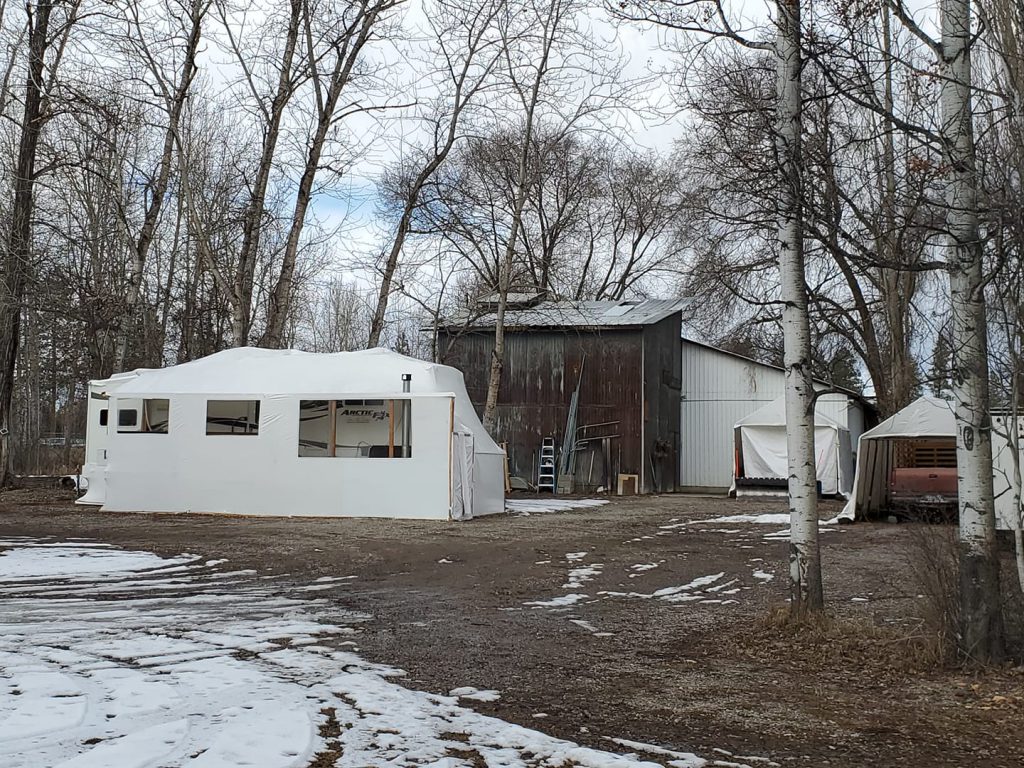 It's that time of year again! With spring right around the corner, it's time to start thinking of the warmer weather and removing those shrink wrap covers. Dr. Shrink wants to help – we have two different programs in place to make it an easy process for you. 
REBAG Recycling Kit:
The REBAG Recycling Kit works across the Continental US and comes in a complete kit that includes a 30″ x 50″ clear bag with cover removal directions printed on it, a closure device and a prepaid FedEx shipping label. All you have to do is remove all strapping, buckles, vents, zipper doors, etc. before stuffing the bag full of the plastic. Then just take the bag to a FedEx drop off location or give them a call to come pick it up. 
Recycling Run 2020:
For the 11th year, we're partnering with Bay Area Recycling for Charities (BARC) in an effort to recycle shrink wrap covers with our Recycling Run. The Michigan Recycling Coalition is also a partner this year and will be collecting the registration forms– EZ Fill bags are still to be purchased from Dr. Shrink. This program is only available throughout Michigan.  


New Liquidation Item! – Buy Air Force Vents for $0.99 each!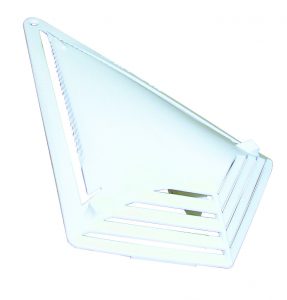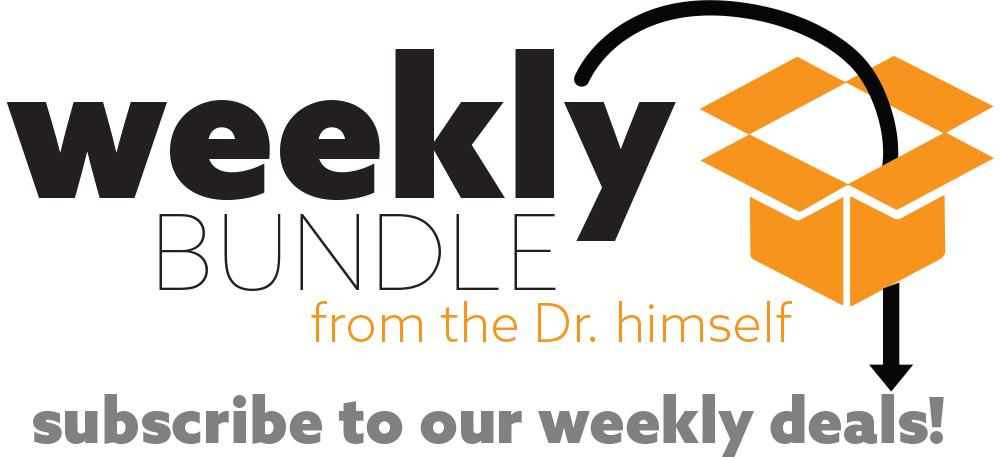 Take advantage of weekly deals from the Dr.
If you are not currently part of our weekly bundle emails, please feel free to subscribe to our e-list. It's FREE!