Be Prepared for Higher Shrink Wrap Prices This Fall
Dr. Shrink would like to address a couple things to better prepare you before the busy fall season hits. 
SHRINK WRAP PRICE INCREASES
Resin increases have continued to hammer the market on raw material (polyethylene).  Over the past 12 months, polyethylene costs are up 42% which directly effects shrink wrap pricing, as polyethylene is the main component in shrink wrap.  Due to this we want all customers to be prepared in knowing that shrink wrap prices will be over 40% higher this fall.  Please note Dr. Shrink is only passing along the exact increase on raw material as it is received from resin producers. There are no additional production costs, or other fees impacting these increases. These resin/raw material increases are market-wide and non-negotiable; no manufacturers, distributors, or customers are exempt from them. We assure you our pricing is just as competitive today as it was early last year, in the current market.
SALES TAX ON ORDERS
In an effort to remain compliant with current tax law, Dr. Shrink has also implemented a new sales tax policy. All tax-exempt customer accounts will require a valid sales tax exemption form from their respective states.  This certificate will be kept securely on-file with our tax partner, Avalara.  If you are unsure if your sales tax exemption form is currently on file, or need to submit one, please give us a call at 800-968-5147, or email customerservice@dr-shrink.com with the email subject notated as 'tax form'. Please allow a 5-7 business day processing period for multi-jurisdictional forms. **It is important to note that all orders processed without a form on file will be charged tax.  This tax charge is NON-REFUNDABLE as Dr. Shrink remits tax to these states upon invoicing.  Please be sure to submit all tax information prior to order placement.**
As a valued customer, we take the utmost care in providing you all information to prepare for a successful season. We hope this early notification will allow enough time to adjust your shrink wrap installation pricing, if needed.  Please don't hesitate to let us know if you have any questions.  We greatly appreciate your business and look forward to another season working with you.

Source: 

By

 Capital News Service

 |

 
Resin Shortages Add to High Cost of Home Construction Materials
By KRISTIA POSTEMA
Capital News Service
LANSING — Deep freezes in Texas in February caused resin plants to stop production abruptly, leading to shortages and price increases.
According to Robert Filka, the CEO of the Home Builders Association of Michigan, the effects of the shortage adversely impact many aspects of construction. 
"The shortage of resin has caused shortages for all kinds of different products — everything from plumbing materials and all other materials that go into a house," Filka said. "We are seeing incredible shortages and delays in products that have resin in them."
Resin is a plasticlike substance that is a blend of composite materials. It's used to make many building and manufacturing materials.
Meanwhile, the Michigan Manufacturers Association says the shortage hasn't caused major problems for its members.
Shortages make it difficult to estimate what the final cost of a home will be, Filka said, "because literally from the time they sign a contract to the time a builder might start building, prices have been increasing by thousands and thousands of dollars, depending on the size of the project."
According to Filka, construction of homes at the lower- to middle-price points are affected the most.
"People at higher-end price points are going to be able to absorb those increases better than the average Michigander," he said. 
Filka says that the impact of shortages on the housing market is concerning.
"We already have a ton of pressure on the existing homes that are for sale, and there's very few of them," he said. "People are paying higher prices for them because of the lack of housing that's affordable."
According to Filka, the association advises its members to include "price escalation clauses" in contracts, but homebuilders are still facing setbacks.
"We've been hearing some reports of a slowdown in people who were planning on construction of new homes," he said. "They may be pausing right now simply because of those escalating prices."
Filka said that the pandemic has increased demand for homebuilding materials.
"More people are working from home and seeing all the projects they want to get done," he said. "That, along with severe housing shortages, has really spiked demand, yet production has actually gone down."
Additionally, construction prices are rising because of lumber shortages.
"COVID has put some impact on production," Filka said. "You've also got factories and mills having to operate under COVID restrictions so they can't produce as much as they used to, yet demand for wood and building materials has skyrocketed since the pandemic."
Filka describes the current situation as "the perfect storm."
"It's created a real crazy environment for residential construction and remodeling right now," he said.
For Michigan manufacturers however, the shortage hasn't brought serious difficulties.
According to Caroline Liethen, the director of environmental and regulatory policy for the Michigan Manufacturers Association: "Higher prices for rubber are a direct result of a supply shortage. Rubber prices reached a four-year high in February, according to Bloomberg data."
Despite that, Liethen said, "auto manufacturing in Michigan has not seen a significant impact from the shortage."
David Barnas, a group manager in financial communications at General Motors Co., said that GM is working closely with its supply base to mitigate the effects of the shortage.
"We don't anticipate any immediate production impacts," Barnas said.
March 19, 2021
Dear Valued Customers,
There have been several price increases in the cost of LDPE Shrink Wrap Resins over the past few months due to many factors. It is difficult for us to pass along the increases and tell our customers that there is yet again a higher cost each time they order, but at this time we have no choice. Dr. Shrink, Inc. is committed to offering our premium shrink wrap at the lowest price possible, and having it in stock with a minimum of delivery issues. There will be no respite in pricing for the next few months as producers come back online and build up inventories again.
The information below is from the March 17th, 2021 Plastics Exchange Newsletter:
"Most US resin producers remain in Force Majeure and while resin is again being made, it is likely that more pellets are still being melted than being produced in the US, so the supply hole has become deeper by the day. Even considering demand destruction at these ultra-lofty prices, large waves of imports, and a stark slowdown in exports, it will still take a long time for upstream Polyethylene and Polypropylene orders to be back filled, and inventories throughout the chain rebuilt, before fundamentals come back into balance and prices retreat back towards more historically normal levels. In the meantime, the North American resin market remains grossly undersupplied, and a considerable part of the industry will still require spot material to supplement their supply shortfall. Aggressive inelastic demand has buoyed spot resin prices to a very large premium over contracts which are also rising rapidly, but still playing catch up. There is little doubt that Polyethylene producers will secure their March $.07/lb contract increase, bringing the 2021 total to $.26/lb and a huge $.43/lb since the market found its Covid bottom in the spring of 2020. During this same period, spot PE prices rallied an average of $.56/lb with a large variance by grade. Supplies of all grades are exceedingly tight and producers have also nominated as much as $.09/lb price increase for April."
Dr. Shrink, Inc. will prepare customized spreadsheets on request that show the cost difference in square feet and pounds from March of 2020 and March of 2021 and explain that, although the pricing is at a historical high, shrink wrap is still the most inexpensive method of protecting valuable products during transportation, storage or on all other projects where our material is used.
We thank you for working with us. All of us at Dr. Shrink, Inc. value the relationships we have built with our customers. Please contact us anytime with all questions and comments.
With Best Regards,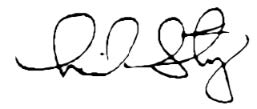 Mike Stenberg
Dr. Shrink, Inc.