Dear Valued Customers,
There have been several price increases in the cost of LDPE Shrink Wrap Resins over the past few months due to many factors. It is difficult for us to pass along the increases and tell our customers that there is yet again a higher cost each time they order, but at this time we have no choice. Dr. Shrink, Inc. is committed to offering our premium shrink wrap at the lowest price possible, and having it in stock with a minimum of delivery issues. There will be no respite in pricing for the next few months as producers come back online and build up inventories again.
The information below is from the March 17th, 2021 Plastics Exchange Newsletter:
"Most US resin producers remain in Force Majeure and while resin is again being made, it is likely that more pellets are still being melted than being produced in the US, so the supply hole has become deeper by the day. Even considering demand destruction at these ultra-lofty prices, large waves of imports, and a stark slowdown in exports, it will still take a long time for upstream Polyethylene and Polypropylene orders to be back filled, and inventories throughout the chain rebuilt, before fundamentals come back into balance and prices retreat back towards more historically normal levels. In the meantime, the North American resin market remains grossly undersupplied, and a considerable part of the industry will still require spot material to supplement their supply shortfall. Aggressive inelastic demand has buoyed spot resin prices to a very large premium over contracts which are also rising rapidly, but still playing catch up. There is little doubt that Polyethylene producers will secure their March $.07/lb contract increase, bringing the 2021 total to $.26/lb and a huge $.43/lb since the market found its Covid bottom in the spring of 2020. During this same period, spot PE prices rallied an average of $.56/lb with a large variance by grade. Supplies of all grades are exceedingly tight and producers have also nominated as much as $.09/lb price increase for April."
Dr. Shrink, Inc. will prepare customized spreadsheets on request that show the cost difference in square feet and pounds from March of 2020 and March of 2021 and explain that, although the pricing is at a historical high, shrink wrap is still the most inexpensive method of protecting valuable products during transportation, storage or on all other projects where our material is used.
We thank you for working with us. All of us at Dr. Shrink, Inc. value the relationships we have built with our customers. Please contact us anytime with all questions and comments.
With Best Regards,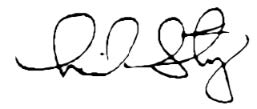 Mike Stenberg
Dr. Shrink, Inc.